Ruan
Hoffmann

Born in South Africa, Ruan Hoffmann currently lives and works in The Netherlands.
Using ceramic earthenware as his preferred medium, Hoffmann molds familiar objects such as plates, containers and tiles into willful, irregular and misshapen forms. Adorning the plates with a vast array of images and text that can be unapologetically political and confrontational, the work expresses the artist's unedited observations on life's experiences.
Widely exhibited, Hoffmann's works are also in a number of international collections including the South African National Gallery, The Frans Masereel Centrum, Belgium and the Museo de Arte Moderno, Dominican Republic, Apple and more.
About
Exhibitions
Publications
"Your story I don't have ears for"
–
Ruan Hoffmann
Your Story
2019
Ceramic earthenware decorated with coloured porcelain slip and underglazes
Diameter: 23 cm
Unique
Liberté
2017
Ceramic earthenware decorated with coloured porcelain slip and underglazes
Diameter: 27 cm
Unique
It's inside me
2018
Ceramic earthenware decorated with coloured porcelain slip, underglazes and gold luster
Diameter: 25 cm
Unique
Coup de Grâce
2018
Ceramic earthenware decorated with coloured porcelain slip and underglazes
Diameter: 31 cm
Unique
When I liked you
2018
Ceramic earthenware decorated with coloured porcelain slip and underglazes
Diameter: 33 cm
Unique
Fucking Hell
2018
Ceramic earthenware decorated with coloured porcelain slip, underglazes and platinum lustre
Diameter: 29 cm
Unique
Lost
2018
32 cm diametrer
Ceramic earthenware decorated with coloured porcelain slip and underglazes
Diameter: 32 cm
Unique
Give up on
2019
Ceramic earthenware decorated with coloured porcelain slip and underglazes
Diameter: 29 cm
Unique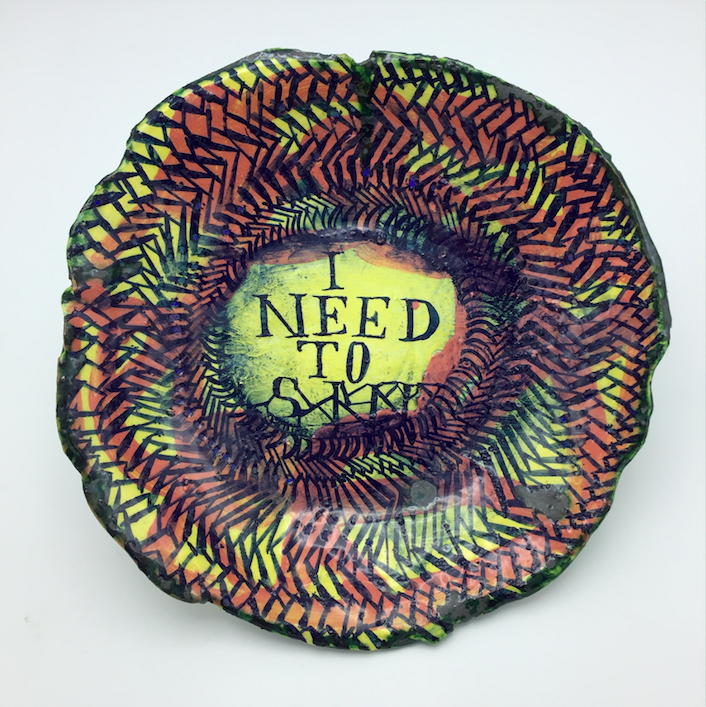 I Need to
2018
Ceramic earthenware decorated with coloured porcelain slip and underglazes
Diameter: 27 cm
Unique
Bordel de merde

2018
Ceramic earthenware decorated with coloured porcelain slip and underglazes
Diameter: 27 cm
Unique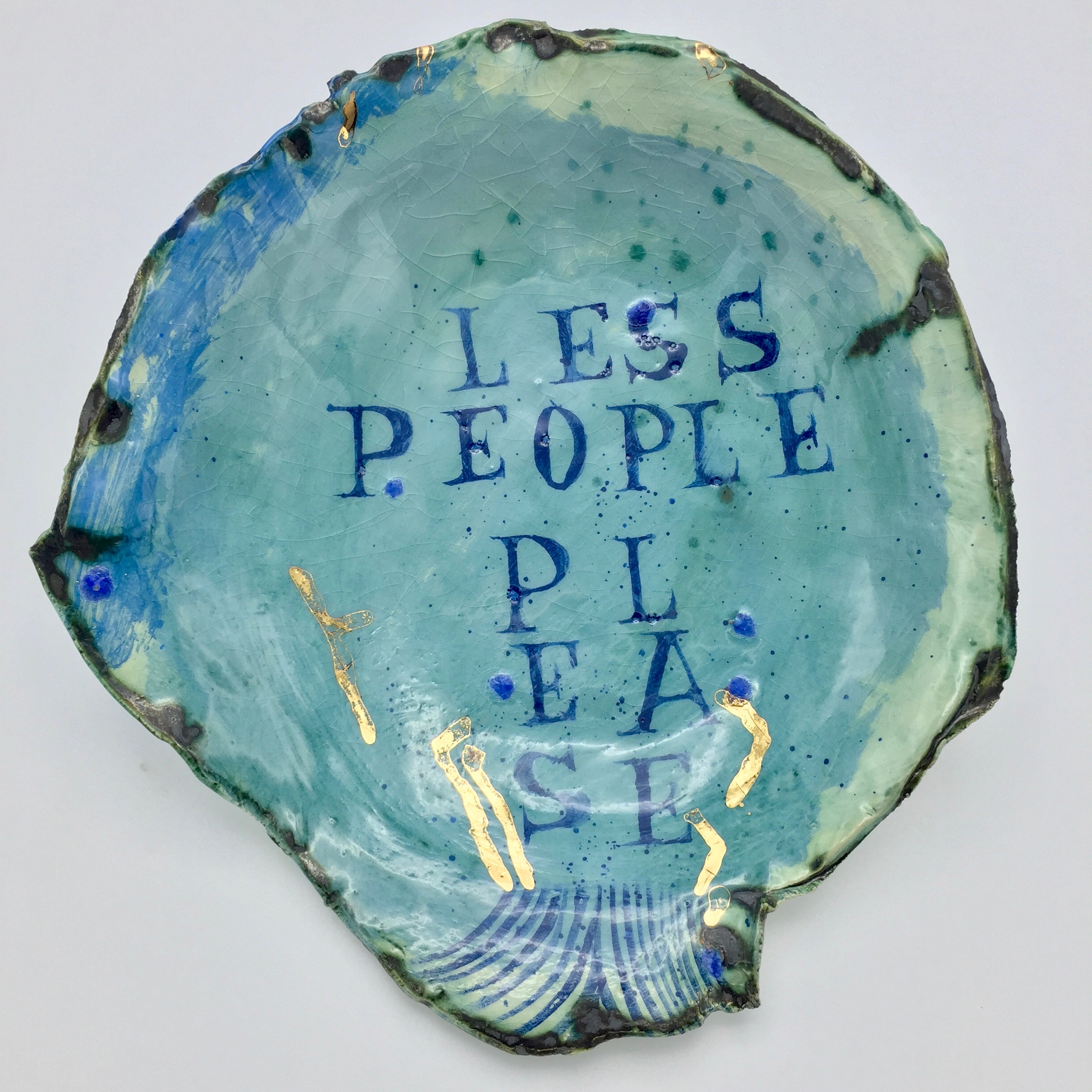 Less People
2018
Ceramic earthenware decorated with coloured porcelain slip, underglazes and gold luster
Diameter: 30 cm
Unique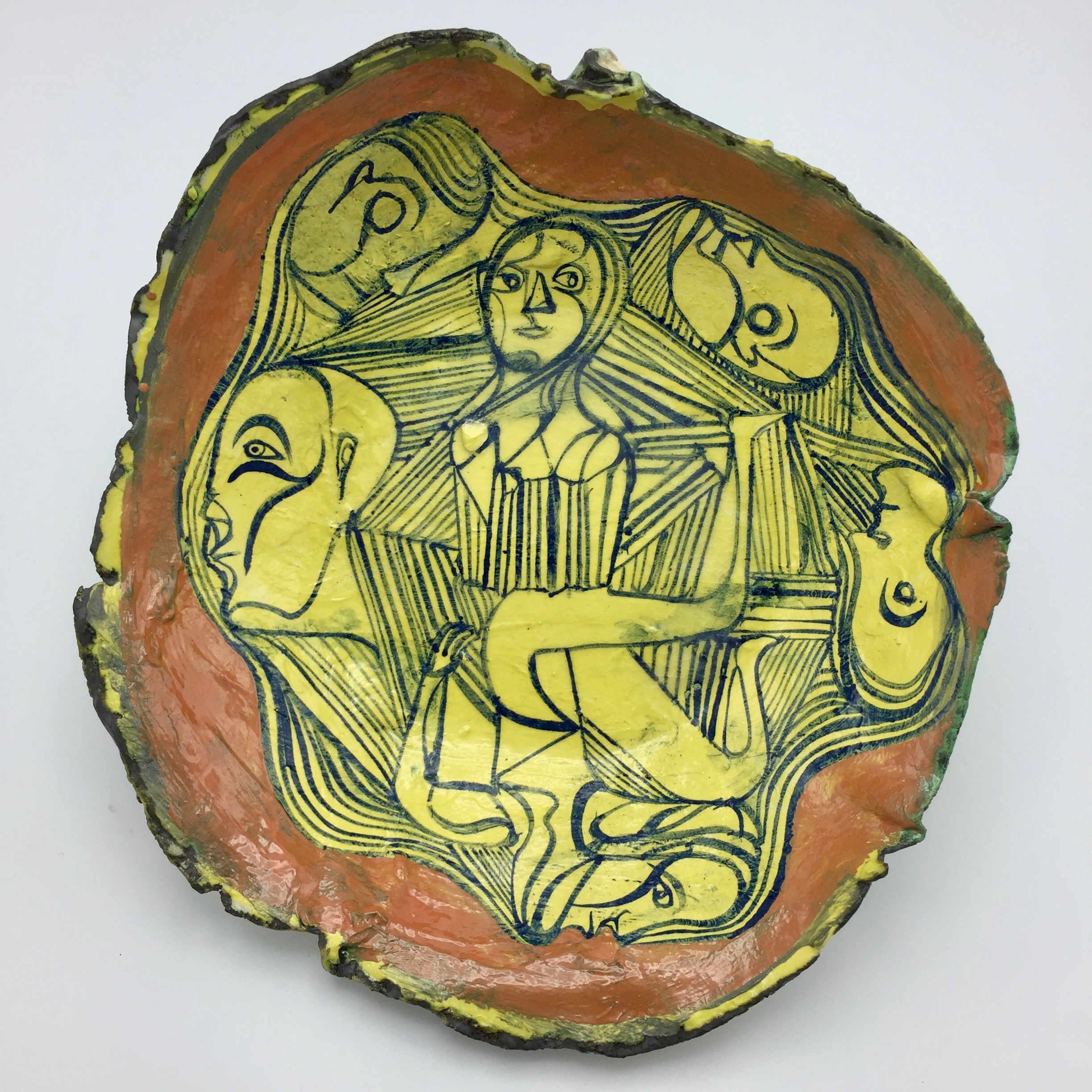 Vagaries of the crowd 2018
Ceramic earthenware decorated with underglazes and on glazes
Diameter: 29 cm
Unique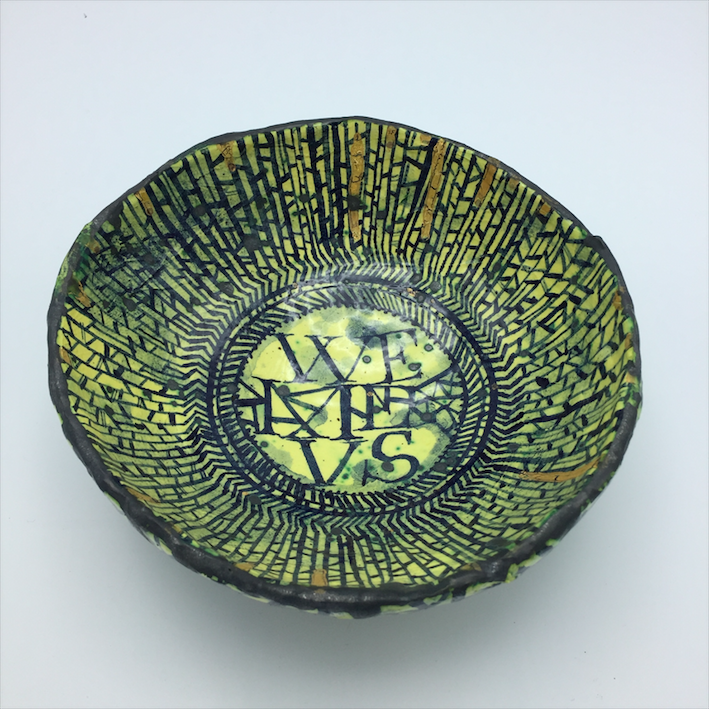 We Me Us
2017
Ceramic earthenware decorated with coloured porcelain slip, underglazes and gold lustre
Height: 8 cm, top diameter: 20 cm, bottom diameter: 11 cm
Unique
End in Tears
2016
Ceramic earthenware decorated with underglazes and on glazes
Diameter: 28 cm
Unique
Untitled (Cup 1)
2016
Ceramic earthenware decorated with coloured porcelain slip, underglazes and gold luster
Height: 14 cm, top diameter: 15 cm, bottom diameter: 14 cm
Unique
Untitled (Vase 6)
2017
Ceramic earthenware decorated with underglazes and gold luster
31 x 18 cm
Unique
Why Can't I be Good
2016
Ceramic earthenware decorated with coloured porcelain slip, underglazes and gold luster
17 x 17 cm
Unique
Decoration is Sin
2006
Ceramic earthenware decorated with coloured porcelain slip, underglazes and gold luster
23 x 14 cm
Unique